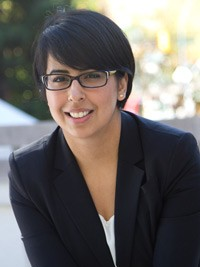 Sonya Sabet-Rasekh (she/her), President
Sonya Sabet-Rasekh (she/her) is currently the President of the British Columbia Union Workers' Union (BCUWU) that represents over 300 employees of unions in the province of British Columbia.  Her day job is that of a Staff Representative and Lawyer with the BC General Employees' Union (BCGEU).
Prior to working at the BCGEU, Sonya represented unions and workers at a union-side labour law firm.  She has over 10 years of experience working on behalf of working people and the unions that represent them.  With the BCUWU and prior to her role as President, Sonya served as Chair of the Equity Committee and Vice President of Equity on the Executive Board.  In her spare time, she is an Adjunct Professor at Simon Fraser University, where she teaches Canadian Labour Law and Collective Bargaining with the Labour Studies program.
Contact Your BCUWU Committee
Contact Your BCUWU Executive